For the Love of Music
Fans | Experiences | Unity


6 Continents. 20+ Countries. 1000+ Events. 3.5MM+ Show Attendance. All My Friends
In 2017, Gary Richards, aka Destructo, founded All My Friends – a music concert and festival promotion company based in Los Angeles, CA.


Awakenings
Taking place on the outskirts of Amsterdam at the end of June each year, Awakenings festival is the biggest outdoor techno festival in the world welcoming more than 60,000 people. Beatport
Founded in 2004, Beatport is the number one electronic online music store for DJs, producers and their fans. b2s
b2s is one of the world's leading event organizations, specialized in hard electronic dance music.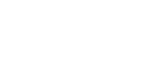 Headliner Entertainment
Headliner Entertainment is Livestyle's Europe-based Artist Management company and includes a division dedicated to Special Projects focused on Brands X Artists.


ID&T
For more than thirty years, electronic music has grown from a sub-genre into one of the most popular music genres in the world, with ID&T as its first pioneer.


I-Motion
I-Motion is a leading promoter and producer of EMC festivals and events in Germany.


Life In Color
Founded in 2007, Life in Color produces medium to large-size, single-day events around a network of college campuses and major cities worldwide.


Made Event
Made is the leading promoter and producer of EMC festivals and events in the United States.


Mysteryland
Mysteryland is the world's longest running electronic music festival, with an annual show in the Netherlands.


Plus Network
Based in Sao Paulo, Brazil with more than 20 years expertise, Plus Talent has become the leading artist talent agency in South America.


Q-Dance
Q-Dance is a Dutch company that organizes events and festivals that focuses on the harder styles of dance music – mainly Hardstyle.


Tomorrowland
Founded in 2005, the worldwide acclaimed Tomorrowland festival is an annual outdoor electronic music festival held in Belgium. Tomorrowland is owned, created and organized by Michiel and Manu Beers and their passionate Belgian team.