By August Brown
Originally Published in Los Angeles Times on September 4, 2017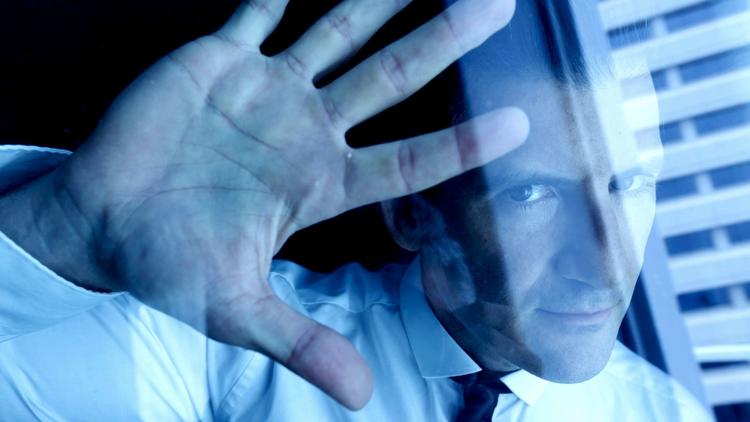 When Gary Richards walked off the stage after his DJ set at Hard Summer last month, he knew it would be his last performance at the festival he founded 10 years ago.
Just weeks later, however, Richards is ready to announce his new gig.
The promoter behind one of L.A.'s largest — and sometimes controversial — electronic dance music festivals will be joining the EDM firm LiveStyle as president of LiveStyle North America.
The new firm, led by former AEG executive Randy Phillips, is a resuscitated version of the bankrupt promoter SFX Entertainment, which produced a large coterie of EDM festivals and concerts around the world.
"It's been a crazy 10 years, I don't know if I've really processed it all yet," Richards said. "I'm definitely looking forward to the future and taking on new tasks."
Under Richards' stewardship, Hard Events hosted popular festivals such as Hard Summer and also grew to encompass an in-demand dance cruise, Holy Ship. Hard Summer, despite some ups and downs, solidified itself as the definitive dance festival in L.A. It helped launch the careers of superstars such as Skrillex, Diplo and Deadmau5.
"I should be doing more than one show and one cruise," Richards said. "Working with these guys, they have thousands of shows around the globe. I wanted to be involved with more fests and projects, and it seems like a natural progression."
The move is a thorough reset for Richards after parting ways last month with Live Nation, the concert promotion behemoth that bought Hard Events in 2012.
In his new role, Richards will be tasked with creating and producing festivals in North America (concentrating on the West Coast) and consulting with LiveStyle's global properties, which include major European, Asian and South American dance music festivals such as Electric Zoo, Life in Color, Defqon.1 and Mysteryland.
Richards' move to LiveStyle arrived at an opportune time for each. LiveStyle — which also owns the music-download portal Beatport — emerged from the ashes of SFX Entertainment, the firm formed by embattled promoter Robert F.X. Sillerman that declared bankruptcy last year after a highly leveraged buying spree of regional dance music promoters.
Previously, Phillips was CEO of the music firm Global Entertainment after 13 years as president and CEO of AEG. He led the transition to LiveStyle after SFX's bankruptcy, admitting that SFX's old gold-rush mentality was "basically a stock play" more than an attempt to build a viable network of rave promoters.
"I don't want to sugarcoat it," Phillips said. "That was the original intent of [SFX]. What we've done [with LiveStyle] is create a corporate culture where there was none. The idiosyncrasy of [Richards] was what attracted me to bringing him in."
Richards' move to LiveStyle brings a proven, popular festival promoter into Phillips' fold, where he hopes to create a viable third major concert promotion firm on the dance-music festival circuit in North America.
In an earlier interview with The Times this year, Richards admitted that he had already been reassessing his relationship with Live Nation, which also owns a large share of Insomniac, the Electric Daisy Carnival promoter founded by Richards' longtime rival Pasquale Rotella.
"I just want to grow and be able to have more influence in the industry," Richards said. "This company [LiveStyle] has multiple divisions like Hard instead of having one little division. Now I have a lot more babies to tend to."
As a performing DJ as well, he feels he has unique insight on all sides of what makes a successful show. "With the right guidance, these things can all do really well, because I've been there," he added.
Hard Summer's rapid growth from a one-off New Year's Eve party in 2007 to a defining SoCal event proved that Richards' vision for a mix of EDM, hip-hop and underground club music could drive a devoted audience. His popular rave cruise Holy Ship was also a scene favorite.
At LiveStyle, Phillips said, Richards will bring that credibility and loyal crowd to the revamped firm, while getting a chance to start anew outside the Live Nation mantle.
Hard Summer (and its sister festival Hard Day of the Dead) had faced criticism from L.A. county officials after two fans died in 2015 after attending the event at the Pomona Fairplex. The fest then moved to the Auto Club Speedway in Fontana, where three fans died in 2016, prompting another move to the Glen Helen Amphitheater in San Bernardino just weeks before the 2017 edition (this year's festival saw no reported deaths).
"There have been issues with EDM events in general, there have been deaths and we don't shy away from that," Phillips said. "But the way EDC was pushed out of L.A. into Las Vegas, I'm not sure that was good for L.A. The [economic] impact on Las Vegas is very substantial, and it was L.A. County's loss that they couldn't find a way to make that work."
Could this mean a Richards return to L.A.?
"In Gary's case, it did push him out to communities that want these events," Phillips said. "But Gary is such a straight shooter and actually has a good relationship with the county supervisors, I believe he will get back into L.A. and do events here."
Live Nation will maintain control of the Hard Events brands after Richards' departure. Hard Summer fans waiting for Richards' next projects can likely expect a new summer festival from him in the near future.
"I'm definitely thinking about it, that's part of the reason for the change," Richards said. "After 10 years I've been doing Hard, it's time for something new. It's nice to be able to hit reset and start something new that's not cemented in people's heads. I can take all that experience and make it better."
It may take time to get back to the scale of Hard Summer, and LiveStyle isn't yet in a position to rival Live Nation or AEG (the latter of which is the parent company of Goldenvoice, which produces the Coachella Valley Music and Arts Festival).
But in the dance music sphere, where LiveStyle is already well-established in Europe and elsewhere, it could quickly be a major player in the U.S. with West Coast complements to fests like Electric Zoo in New York and Spring Awakening in Chicago.
Both Richards and Phillips said that the fresh start should mean a return of Richards' festival vision to Los Angeles, and a clean slate for each promoter.
"I'll give it to you in three words: smaller, better and then bigger," Phillips said.
https://livestyle.com/wp-content/uploads/2017/09/la-1504315843-tiq9g4b97z-snap-image.jpg
422
750
Ricardo
http://livestyle.com/wp-content/uploads/2017/07/logo-1.png
Ricardo
2017-09-07 00:00:47
2017-10-18 16:58:56
HARD EVENTS FOUNDER GARY RICHARDS FINDS A NEW HOME WITH LIVESTYLE